Health & Nutrition Products
As most of you probably know already, I am a firm believer in proper nutrition and supplementation. Below you will find the necessary sources to achieve the most from your diet and the best supplements available to help you achieve your personal goals. Good luck with your training program!
BECOME A BETTER YOU
This is the proper eating program, nutritional supplementation program and workout schedule developed and used by Sifu Lamar M. Davis II. It is the BEST program out there for Hardcore Jeet Kune Do practitioners (or anyone for that matter) to use to get in and stay in the best shape of your life! Whether your goal is to lose weight, maintain weight and restructure your physique, or put on muscle, the knowledge that you need is right here in this simplified manual, BECOME A BETTER YOU, by Sifu Lamar M. Davis II!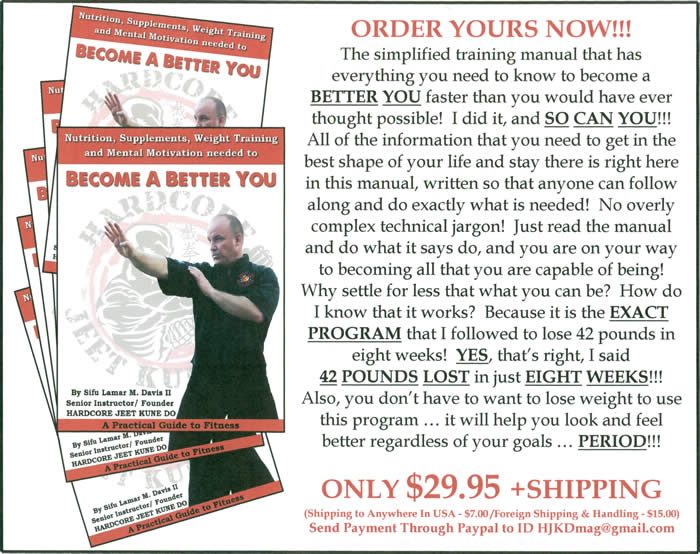 NUTRITIONAL SUPPLEMENTATION
I am now, and always have been a huge believer in nutritional supplements. There are a few companies that I have found to have the best range of high quality nutritional supplements and the best prices for those supplements.